Q: What do you use to draw?
A: I primarily use my 2018 12.9" iPad Pro, Procreate, and 2nd Gen Apple Pencil.
Q: How do you say "Munespice"?
A: It's pronounced "moon-spice" :D
Q: Can I use your art for a tattoo?
A: For tattoos, you must ask me first either through email or through Instagram DM. I am NOT okay with you using any of my original characters (cats, frogs, etc.) since the thought of this makes me very uncomfortable, but am generally okay with you using my fanart. I am reopening a tip jar soon on my Ko-fi where you can tip if we agree on this :)
Q: Can I use your art as a profile picture or repost it?
A: No thank you. I would much rather you have your support through the sharing of my original post. I also am not comfortable with ppl using my art as a profile picture since I've had issues with fake accounts; I open commissions sometimes on Ko-fi and that's a better way to have a piece of my art. I am okay with folks referencing my art for learning then keeping it in offline personal files.
Q: Can you draw [thing]?
A: I would love to draw a thing for you when my commissions are open. Also, on my Ko-fi and social media, I sometimes ask what others may want to see from me. Outside of these things, I do not take requests.
Q: Where can I find more info about your Ko-fi/membership tiers?
A: You can learn more about my membership tiers by checking out my Ko-fi page but if you have a specific question, check out this page for a Ko-fi FAQ.
Q: Where/how do you make [product]?
A: Ahh I'm sorry, I don't answer these questions anymore since these are long answers and it's taken me a long time to figure out all of these things. I do give a lot of information out on my Ko-fi tiers, plan to in my studio vlogs, and have a class about starting a small business that gives my suppliers and processes.
Q: Is there a risk in creating fan merch?
A: Any time you create something with copyrighted materials/licensed intellectual property, there is a possibility of the original owners contacting you to stop selling the items. This applies to small personal shops, big marketplaces, crowdfunding sites, you name it. It is also beyond fan items; be mindful of such things as music in videos and even fonts on commercial products.
---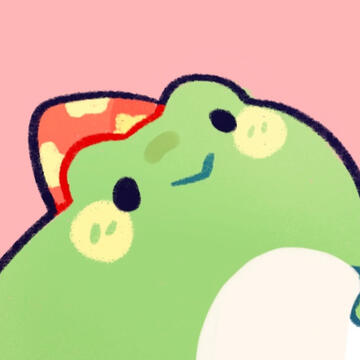 Munespice Ko-fi FAQ
---
Q: Where can I find out what is included in each of your tiers?
A: Check out my ko-fi page to learn more and feel free to ask me questions there! :)Q: Do you ship internationally for your happy mail?
A: Yes, I do! And the prices are the same whether it's domestic within the USA or international. The only thing is that some mail may be suspended from the USA at this time, so definitely look into if there are any restrictions for your country on your country's postal site.Q: Are the rewards tracked?
A: No, they are sent via non-tracked letter mail.Q: When do you send rewards?
A: I send them at the end of that reward month/beginning of the following month. So, if someone signs up in February, those rewards will be shipped at the end of February/beginning of March.Q: Can I combine happy mail with a shop order?
A: I can for only international (non-USA) orders at this time. If you want to combine happy mail with an order, please contact me with your order # and I'll look into it for you.
---
---